(Amounts in USD – shipping & tax is additional).
Klarna available for US customers only.
Free shipping on orders over $400 Continental US only.
30-Day Risk Free Trial If you aren't 100% satisfied, you'll get a full refund. Continental US only and return policy applies.
The essential 2-in-1 yoga strap for portability and stretch support.
With this strap you can carry your Yoga Mat or MBX MAT™ with ease. You can then use the strap to focus on your flexibility, achieve deeper stretches and sink into restorative poses.
MATERIAL: 100% cotton.
SIZE: 160cm long 4cm wide. Buckle-free and adjustable to fit any mat size.
WEIGHT: Lightweight 100g
Specs & More details
DIMENSIONS & WEIGHT

SIZE:160cm long, 4cm wide. Buckle-free and adjustable to fit any mat size.
WEIGHT: Lightweight 100g.

CONSTRUCTION & WARRANTY

MATERIAL: 100% cotton.
WARRANTY STATEMENT: As a consumer purchasing equipment for your personal, domestic use, you are entitled to the applicable legal rights stated in your national legislation concerning the commerce of consumer goods.

CARE INSTRUCTIONS

Follow cleaning / care instructions on the label.
Color may change over time.
CLEANING: Spot clean or hand wash and dry flat. Do not machine wash, bleach, tumble dry, iron or dry clean. To find out more about our products visit https://www.lesmills.com/merchandise/equipment/care/
Engineered for LES MILLS programs and available on LES MILLS+:


CORE
BODYBALANCE
TONE
BARRE
USA
Delivery anywhere in continental United States.
Usually ships to your delivery address within 6-10 days. Rural areas may take longer.
Canada
Delivery anywhere in Canada (excluding Quebec).
Usually ships on the Thursday following order and arrives within 6 business days from dispatch. Rural areas may take longer.
Shipping rates
We do our best to find the most competitive shipping rates.
Check your shipping rate (incl tax & duty) in cart based on product and postcode.
Returns
You can return unopened cartons within 14 days of purchase.
Returns are refunded for the product purchase price, exclusions apply.
Learn more about delivery options,our returns policy, and how to care & store your equipment. For any other queries email info@lesmillsequipment.com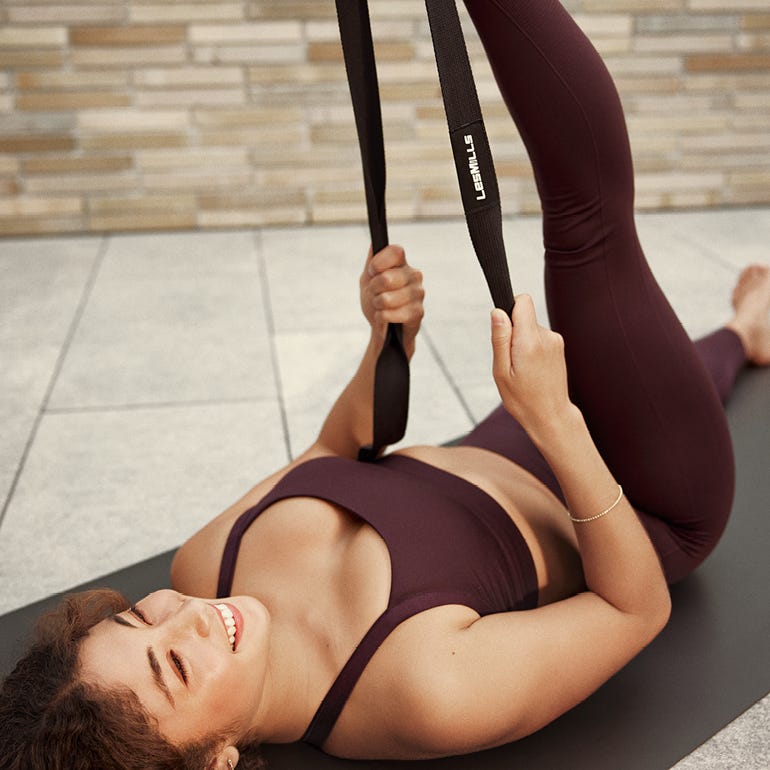 TAKE YOUR FITNESS TO THE NEXT LEVEL
A no fuss mat strap conveniently designed to carry your mat, but doubles as a strap to help you stretch and strengthen your body.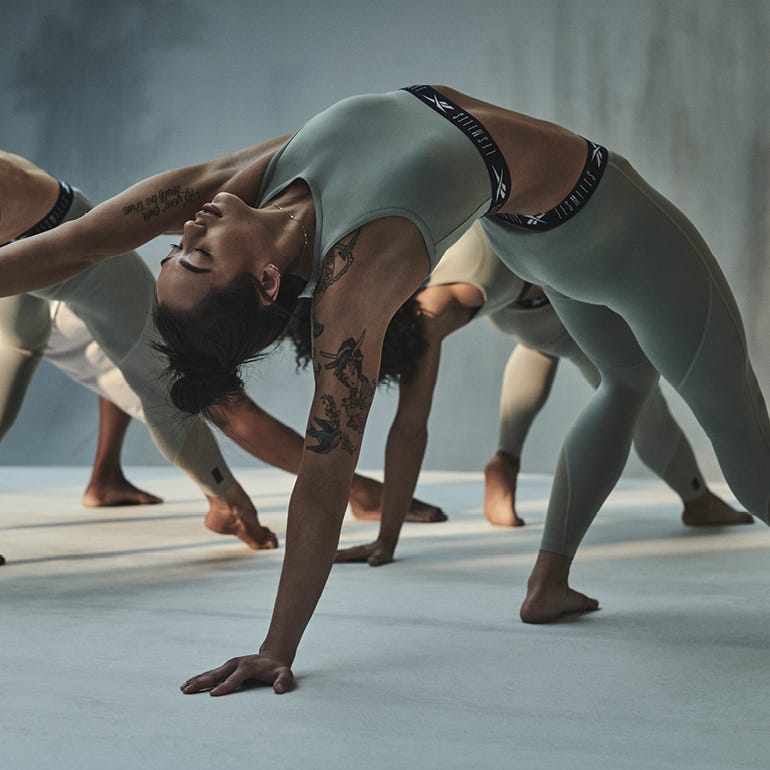 EXPERIENCE NEW GENERATION YOGA
Improve flexibility, build strength and feel calm & centred. Bend and stretch through a series of simple yoga moves, elements of Tai Chi and Pilates to an inspiring sound track with BODYBALANCE.