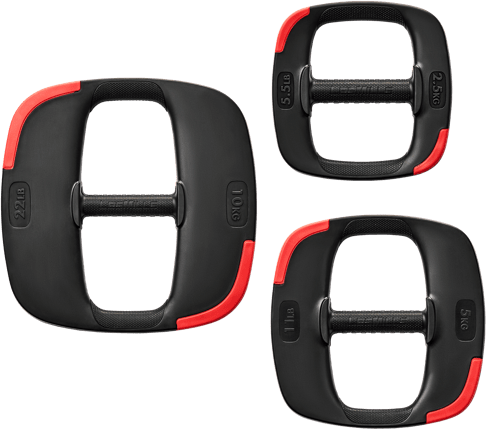 Designed for
high performance
Smartbar is a completely new concept that delivers users a better experience
An optimal bar diameter reduces hand and forearm fatigue.
Rotating gator ends ensure smoother movement.
Quick and easy clip-free plate changes.
Square design of weights stops the bar rolling away.
Plates double as hand-weights.
Designed so the user can hold more than one plate in each hand.
Available in 1kg, 2.5kg, 3.5kg, 7.5g and 10kg* (*expect the USA).