14 DAY
RETURNS
BUILT
TO LAST
SAFER
TRAINING
Get a better total body workout, instantly. And save yourself the wasted effort that goes hand in hand with underperforming bar.
The all-new SMARTBAR™ Gen 2 activates your muscles the way they're supposed to – giving you better results from all those squats, rows and BODYPUMP™ classes you do. The best part? It's like a real life "reset button" you can use from the comfort of your own home - when you need instant energy or feel like a mental boost to your day. What's included:
Specs & More details
HIGH-TECH, HIGH REP

The world's leading bar and weight plate system for high repetition workouts. Full of features to help take your members workouts to the next level and achieve their fitness goals.

Engineered for LES MILLS™ workouts:

BODYPUMP™, the original barbell class that shapes, tones and strengthens your entire body;
LES MILLS CORE™, a core strength class designed to improve your posture and tone your abs, butt and legs;
GRIT™, a high intensity interval training series.

BAR

Patented 'gator' teeth and release design cuts down weight transitions between sets. Pull the red release lever and slide plates off with ease. Clip-free, hassle-free.
Plates lock securely into the gator teeth - so users can focus on perfecting technique.
27mm bar diameter reduces hand and forearm fatigue, aiding correct muscle activation and technique.
Rotating bar ends aid muscle isolation and helps keep movement smoother.

CONSTRUCTION & WARRANTY

Tested for durability in a high use, gym environment.
Aluminum bar with ionized protective coating delivers longer lasting durability and scratch protection.
'Gator' mechanism is manufactured using a high performance engineering plastic.
Plates are made from iron cores over-molded with a unique rubber compound (combination of natural and synthetic rubber) to reduce smell and marking.
Backed by 3 year manufacturer's warranty.

DIMENSIONS & WEIGHT

Barbell – 131.2 x 13.1 x 9.1cm, 2.64kg / 51.65 x 5.17 x 3.56in, 5.82lbs

Weight also available separately:

1kg weight plate - 18 x 3.4 x 18cm (per weight)
2.5kg weight plate - 21 x 3.4 x 21cm (per weight)
5kg weight plate - 27 x 3.4 x 27cm (per weight)
3.7kg weight plate - 24 x 3.4 x 24cm (per weight)
7.5kg weight plate - 31 x 3.6 x 31cm (per weight)
10kg weight plate - 33 x 3.6 x 33cm (per weight)
Engineered for LES MILLS programs and available on LES MILLS+:


We ship anywhere in the United Kingdom and Ireland.
Les Mills will use its reasonable endeavors to ship your order within 10 working days and delivery is 1 to 3 days after shipping.
We do our best to find the most competitive shipping rates. Shipping charges are based upon the weight and postcode of your basket and are automatically calculated as you checkout. You can return unopened cartons within 14 days of receiving the shipment. Returns are refunded for the product purchase price, some exclusions apply. Applies to consumers only.
Learn more about
delivery options
and
returns policy
. Or email
lmuk.merchandise@lesmills.com
LIGHT WEIGHT BAR, BUILT FOR REPETITION
LOOK GREAT,
FEEL POWERFUL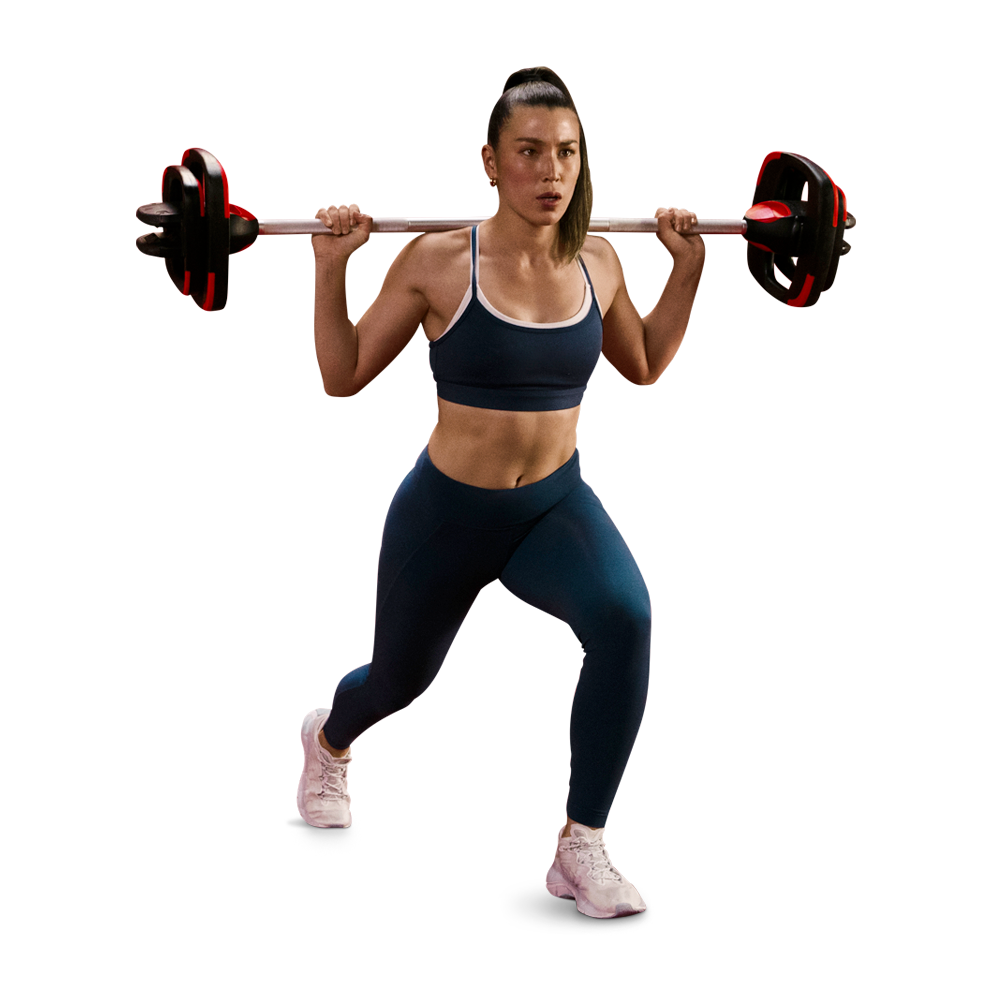 YOUR BARBELL SET FOR HOME
Rotating gator ends help keep your arms in alignment and make lifting weights feel smoother. This instantly improves your form, reduces the risk of injury and your joints will feel better for it. It's the safe and effective way to lift your strength at home.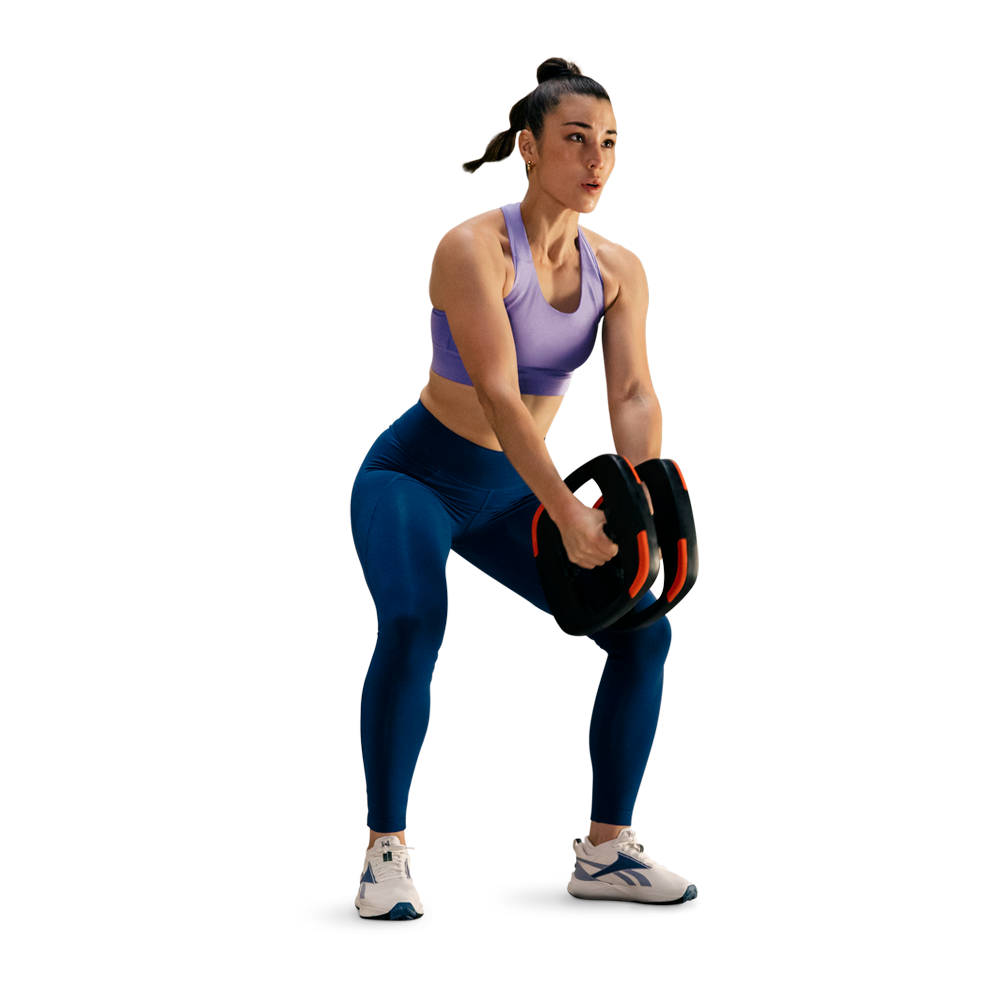 MORE REPS. MORE RESULTS
Don't miss a beat. Instead of fumbling with clips, the SMARTBAR gator technology lets you quickly release and secure your weights. Which means you keep up with fast-paced training and make the most of your workout time.
SMART TECH PERKS

14 DAY RETURN POLICY
?
We know you'll love your SMART TECH equipment. But we accept returns of unopened cartons within 14 days of receipt and we'll refund you for the product purchase price.

3 YEAR WARRANTY
?
We stand by the quality of our equipment. SMART TECH is built to last in the most demanding of environments. And backed by a 3 year warranty. It adds up to a seriously good investment in yourself.

PAY OVER TIME
?
When you choose Slice It at checkout, you can pay at your own pace instead of paying all at once. Just choose Klarna at checkout. It's secure and simple.